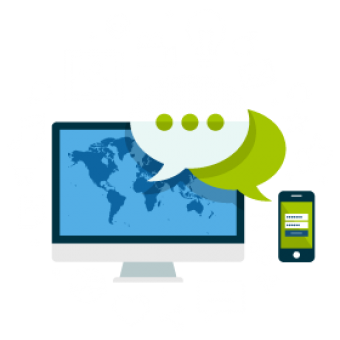 Social Media Promotion
Online Social media is getting popular way to engage target segement to build your Medical / Healthcare Brand awareness. It is an important arm for online marketing; therefore, it cannot be ignored in Medical Practice promotion.
We are a full service SEO agency. Our social media experts can help you establish your business objectives, identify your target audience, create engaging and share-worthy content and finally integrate your social media with all other aspects of your online presence.
Online Social Media has enhanced the reach market amoung various market segmentation. With these platforms, it is easier to interact, share lastest update about your medical serivces, network with people who are interested your Healthcare Serivces is possible.

HealthlineBuzz.com's Social media experts invlove all the forms of online social media strategies on various social media platforms to build strong online presence at lowest rates. Our core competency lies in our Healthcare Domain specfic expertise & understanding, combined with Online Markeint to engage maxmimum people through this social media.

For more about Social Media Marketing, please feel to call us at +91-9560983435 or send us a query at info@HealthlineBuzz.com